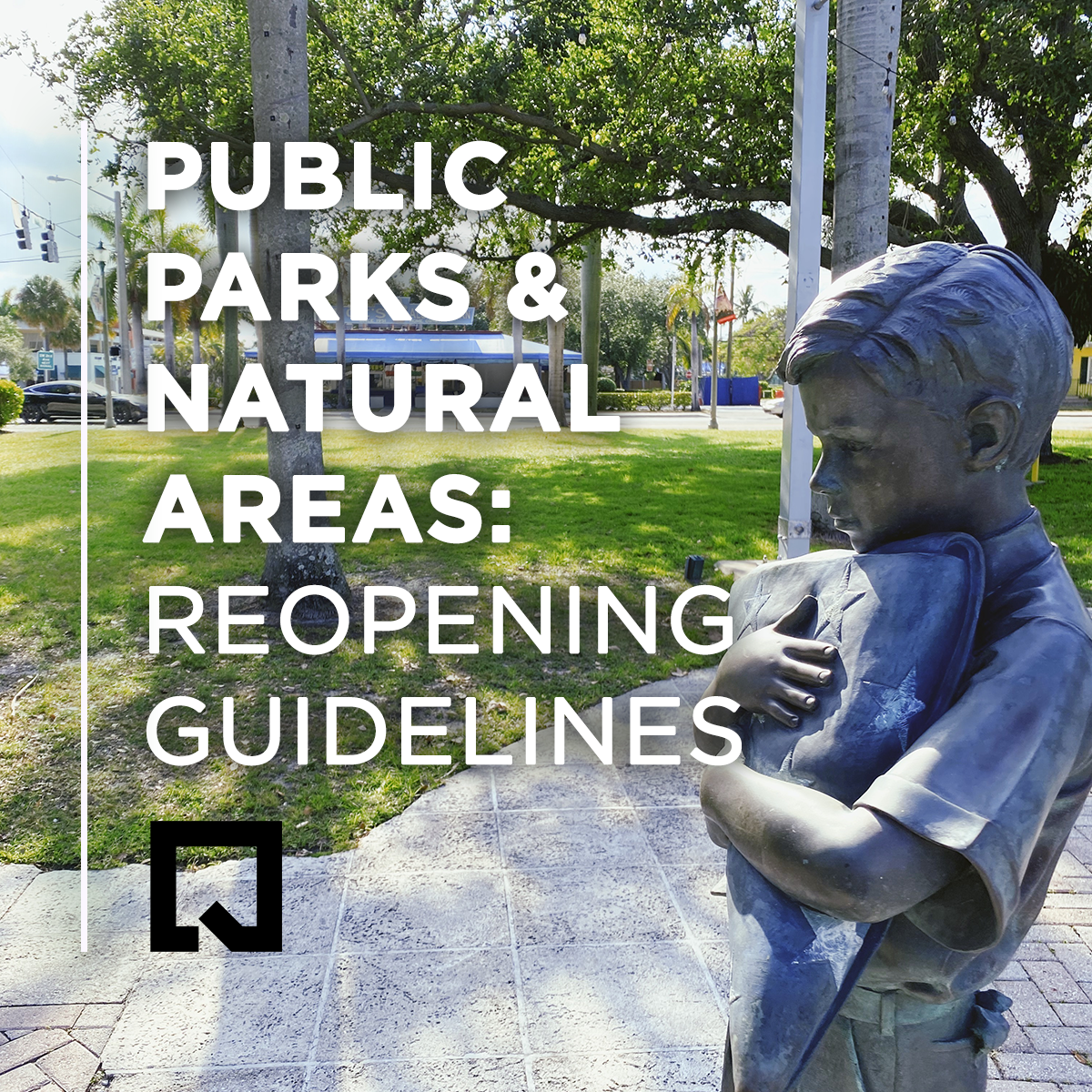 April 29, 2020 8:00 am
In coordination with Palm Beach County, the City of Delray Beach will begin a phased and gradual reopening of City parks, with restrictions, effective Wednesday, April 29, 2020. CDC guidelines will remain in effect to ensure the safety of residents and park employees, including wearing face masks and practicing social distancing.
Included in the reopening of City parks is Old School Square Park, located adjacent to the Old School Square Pavilion and the Old School Square Garage.
For more information on reopening guidelines: