Old School Square
The Old School Square campus includes the Cornell Art Museum, Crest Theatre, Fieldhouse, Pavilion and the Creative Arts School (located in the Crest Theatre, second floor studios); 51 N. Swinton Avenue (at Atlantic Avenue) in downtown Delray Beach (33444). The phone number is 561-243-7922.
Support Old School Square through Amazon Smile!
Old School Square's promise to bring artists and audiences together is reflected in many ways, including accessibility for those who may need mobility or auditory assistance.

News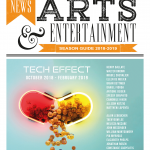 October 16, 2018

You may have noticed that this season's "brochure" looks a little different – and here's why! Our programming is constantly evolving! With the old brochure – once it's printed, it's printed! With the new "newspaper' format we are able to make quarterly updates to our programming so the latest and greatest is out there! Plus
August 2, 2018

It's the 20th anniversary of the Dude, man! Old School Square and Delivery Dudes have partnered up for the third year in a row to host Dude Night with The Big Lebowski on Friday, August 17th at the Crest Theatre in Delray Beach. Fans of the Coen Brothers' cult classic film can expect a fun-filled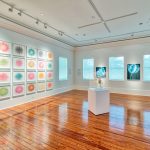 June 26, 2018

SUMMER HOURS EFFECTIVE JUNE 1ST THROUGH OCTOBER 5TH, 2018!