June 13, 2019 10:51 am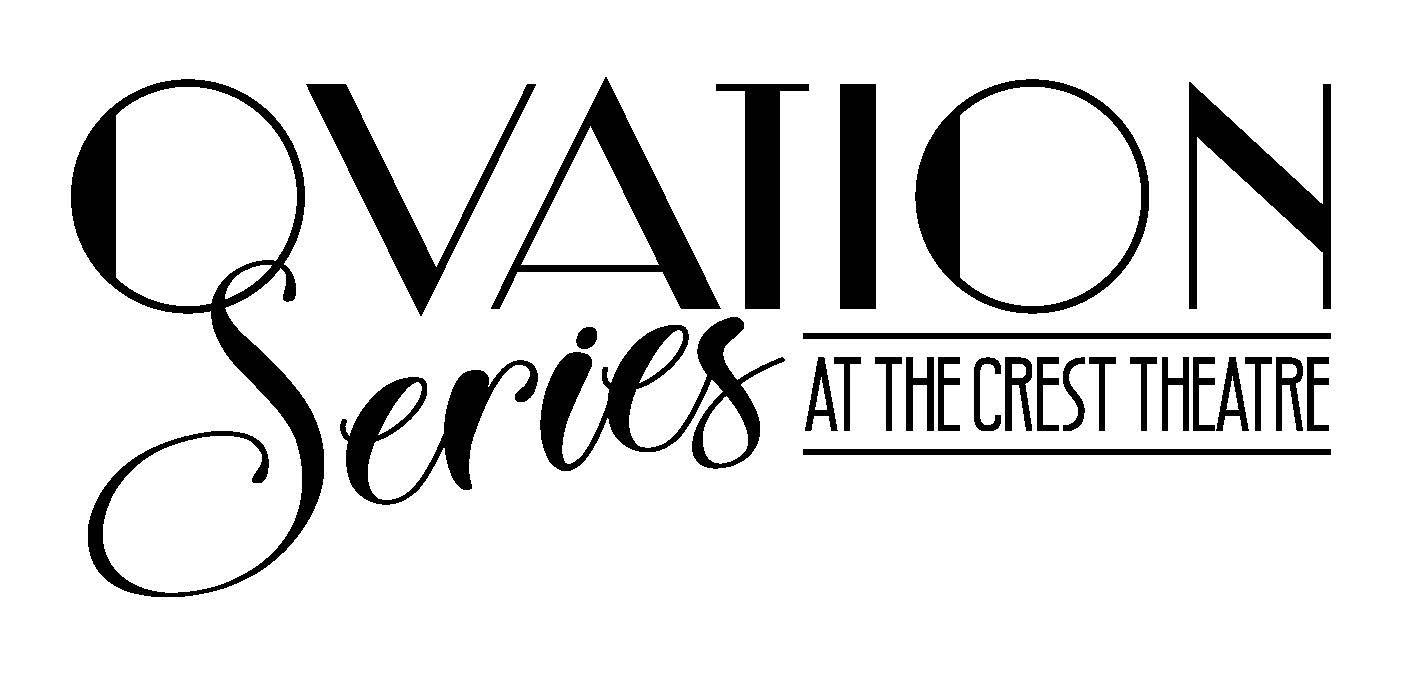 Old School Square is proud to announce its newest Crest Theatre subscription series, the Ovation Series! This series features a variety of five shows with Friday and Saturday 8PM performances ranging from dance to comedy and music to musicals. Subscription packages are currently available through July 31st.
December 21, 2019
Cocktail Hour: The Show by Ballets with a Twist
From a blonde bombshell superspy to a legendary warrior, a Hawaiian island beauty to a rockabilly rebel — dancing drinks from around the globe take the stage in Cocktail Hour: The Show, by Ballets with a Twist. This dazzling production from New York City brings the Mai Tai, Martini, Manhattan, and more to life through a theatrical mix of original choreography, music, and design. It's electrifying entertainment for all ages.
Under the direction of choreographer Marilyn Klaus, Ballets with a Twist has performed across the country, bringing its floorshow-to-stage style to theaters, nightclubs, festivals, and a variety of other unique settings. Featuring music by Stephen Gaboury and costumes by Catherine Zehr, the company's innovative repertory invites a wide range of audiences to enjoy the glamour and excitement of classic entertainment with a 21st-century twist.
January 3 – 4, 2020
John Mueller's Winter Dance Party
John Mueller's "Winter Dance Party" ® is the official live and authentic re-creation of Buddy Holly, Ritchie Valens and the Big Bopper's final tour and the only show endorsed by the Holly, Valens and Richardson estates. Each live concert performance includes over two hours of unbridled, high voltage entertainment featuring all the hit songs of the 50's era: That'll Be The Day, Peggy Sue, Oh, Boy, Rave on, La Bamba, Chantilly Lace, and many, many more.
John Mueller, the critically acclaimed former star of the U.S. touring version of the London/Broadway hit musical "Buddy..the Buddy Holly Story," performs as Buddy Holly and Linwood Sasser fills the legendary footsteps of the Big Bopper. Ray Anthony performs as Ritchie Valens and is a renowned star of the "Legends of Rock and Roll" show at the Imperial Palace in Las Vegas. The very authentic and energetic four piece band (guitar, drums, stand-up bass and sax) includes Grammy award winning Mike Acosta on saxaphone.
January 31 – February 1, 2020
That Golden Girls Show! A Puppet Parody
'That Golden Girls Show!' is a brand-new show that parodies classic Golden Girls moments – with puppets! Get set for an evening of cheesecake, laughter, jazzercise, shoulder pads, sex, and the elegant art of the quick-witted put down. From Sophia's get-rich-quick schemes, to Rose's tales from St. Olaf, Blanche's insatiable hunt for men and the Fountain of Youth, and Dorothy's daily struggle to make sense of her life. Devoted fans will fondly remember our four girls from Miami, and for the first timers, this will be a joyful introduction to the brilliance of that television series.
February 21 – 22, 2020
WaistWatchers the Musical!
WaistWatchers The Musical!, conceived and written by Jupiter resident Alan Jacobson, takes a hilarious and lighthearted look at four women dealing with their obsession with food and assorted body image issues. Set in Miss Cook's Women's Gym, the 22 clever and catchy songs propel the fun along as the ladies' tackle issues like dieting, exercise, plastic surgery, sex, and the relentless search for a positive self-image. WaistWatchers has played extensively around the country, including for a total of a year in South Florida, and is on a three-year tour of Australia and New Zealand, which began in July of 2019. Now is your chance to see this show in a limited engagement here at Old School Square as WaistWatchers the Musical makes its only South Florida stop in 2020.
March 20 – 21, 2020
Jake Ehrenreich's A Jew Grows in Brooklyn 2.0
A Jew Grows in Brooklyn 2.0 is the critically acclaimed new generation of the "poignant and hilarious" (New York Magazine) comedy musical that shattered box office records in the heart of Broadway. From the stoops of Brooklyn to the warmth of Catskills summers, award winning performer Jake Ehrenreich combines real life comedy, pathos and music – from Classic rock to Yiddish – in this unique multi-media production. "Dazzling" (NY Times). "Elegant and Profound" (LA Times).
Subscription packages start at $216 and can be purchased as a package of 4 or 5 shows through the Crest Theatre Box Office by calling 561.243.7922, ext. 1, emailing BoxOffice@oldschool.org or stopping by in person at 51 N. Swinton Avenue, Delray Beach, FL 33444 by Wednesday, July 31st. Individual ticket sales open to Old School Square Members on July 31st and to groups, public and internet sales on August 29th. The Box Office is open Monday – Friday from 10AM – 5PM.