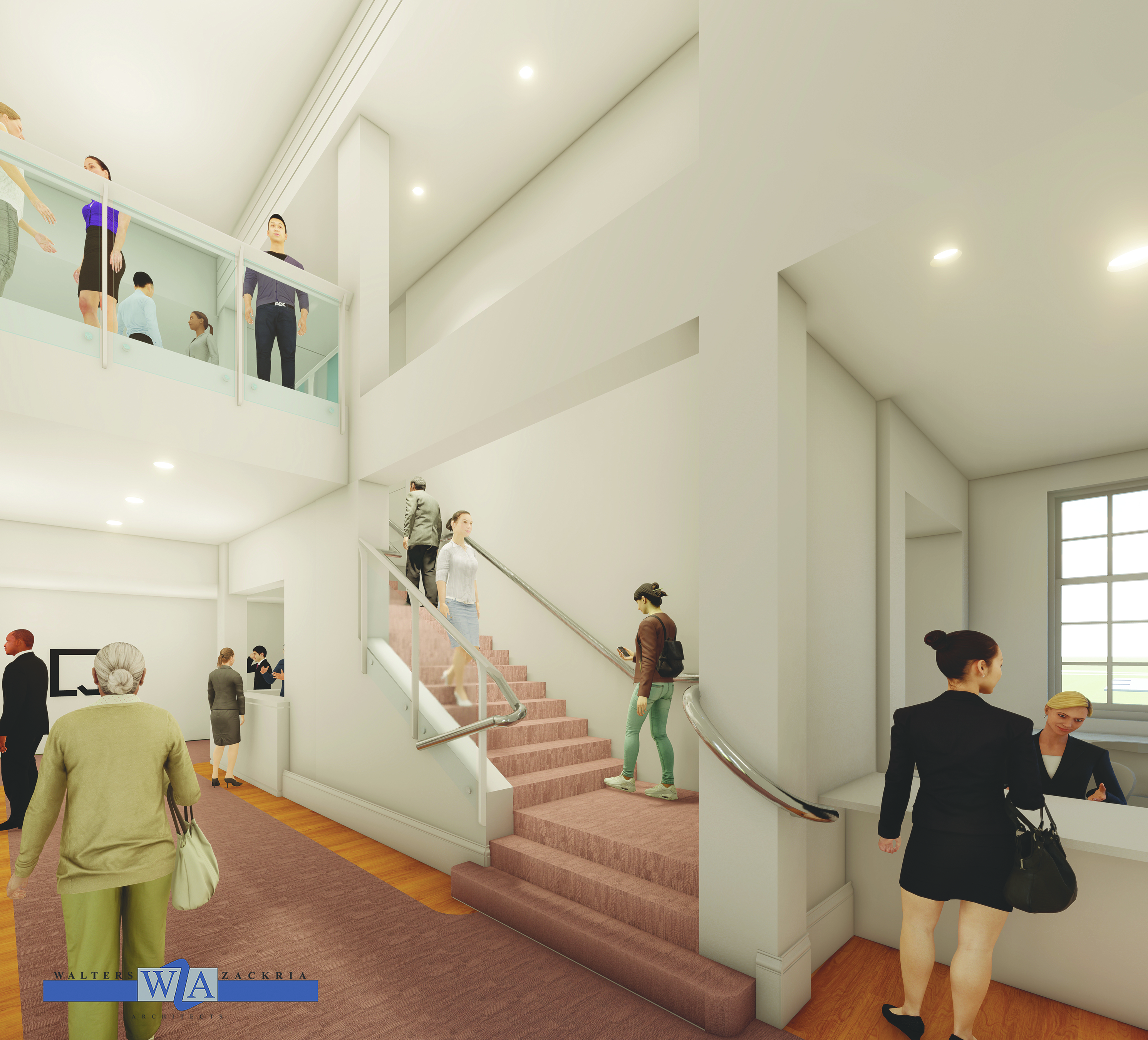 August 20, 2019 10:46 am
MILLION DOLLAR RENOVATION BEGINS ON HISTORIC OLD SCHOOL SQUARE CREST THEATRE
The first phase of the two-phase project is scheduled to be completed on November 1, 2019
Beginning late August, The Old School Square Crest Theatre Building will undergo a long-awaited interior renovation. A generous $1 million-dollar donation by Margaret Blume will allow Old School Square to begin phase one of the interior renovations.
The Old School Square Crest Theatre renovation, designed by Walters Zackria Architects in conjunction with SWC Building & Design, Inc. aims to bring a breath of fresh air to the 1925 nationally registered historic building while keeping the warmth of the site intact. The first phase of the two-phase project is scheduled to be completed on November 1, 2019.
The first phase includes a number of upgrades including; adding automatic openers to the main entrance doors, opening up the lobby to allow for more natural light, updating the first-floor restrooms, adding additional lobby seating, replacing outdated carpet and updating the Crest Theatre Box Office and Lobby bar.
The planned renovation will enable Old School Square to continue to fulfill its mission of being the community's cultural center. "We are more than excited," said Holland Ryan, Chief Operating Officer and staff member of Old School Square for the last twenty years, "We're working with the parameters of the existing building. And we're putting the money where it will be of most use, both structurally and visually."
During the first phase of renovations, the Crest Theatre building will be closed to the general public. The box office and Creative Art School registration area will be temporarily relocated to the Cornell Art Museum.