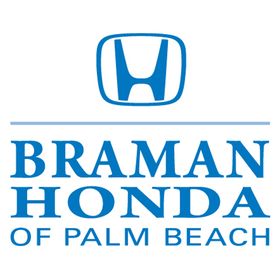 September 25, 2019 10:26 am
Community Spotlight: Old School Square Delray
by Dylan Bari
Located in downtown Delray, Old School Square is a national historic site converted into an arts center which serves the Delray Beach Community and South Florida. It's an amalgam of restored school buildings from the early 1900s that house the Cornell Art Museum, Crest Theatre, an outdoor performance Pavilion, and Creative Arts School.
Whether you want to learn a new skill, take a walk among fascinating art exhibitions, or attend a show, Old School Square Delray has you covered. We wanted to give you, the community around Wellington, Boynton Beach, Palm Beach, and Lake Worth, FL, an in-depth look at what your weekend endeavors could look like­ year-round. So, continue reading to learn about all the programs and events you can enjoy by strolling around Old School Square Delray.
Cornell Art Museum
The museum provides a unique atmosphere for both artists and patrons to share their appreciation for art and history. When you visualize an elementary school constructed in 1913, a wide display of contemporary artwork strewn about its halls isn't the first thing that comes to mind. Not only is the museum's architecture a form of art in its own right, but it also serves as a space intended to bring culturally relevant and inspiring artwork to whoever decides to take a tour of one of their many exhibitions.
In addition to showcasing nationally and internationally recognized artists, the Cornell Art Museum has a gallery dedicated to local artists' month-long exhibits and a locally sourced store selling hand-crafted jewelry, art, and décor.
Creative Arts School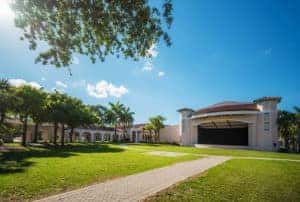 The Creative Arts School is located on the second floor of the Crest Theatre building and offers a wide selection of classes. If you're looking to work on your photography skills, enroll in an introduction to digital camera, fine art photography, or a digital imaging class. In addition to visual arts classes like drawing, painting, and pastels, the Creative Arts School has public writing classes, including fiction, nonfiction, and memoir writing.
Members of the Delray Beach Center for the Arts can enjoy open studio hours throughout the year, too.
Crest Theatre & Pavilion
This 323-seat theater is the dedicated performing arts center of Old School Square Delray—but prior to becoming the Crest Theatre, it was built in 1925 as the Delray High School. Take a seat in the school's renovated auditorium for a Broadway cabaret, poetry reading, or chamber music concert. There are plenty of shows offered throughout the year, so take a look at their website to find one you would like to attend.
Visit Old School Square Delray Today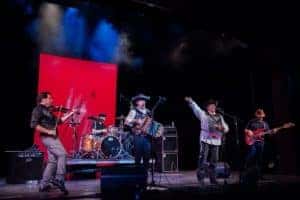 We hope you enjoyed learning all about the historic Old School Square Delray and what it has to offer regarding live musicals and shows, art exhibits, and educational programs at the Creative Arts School. If you're looking for an arts center near Wellington, Boynton Beach, Palm Beach, and Lake Worth, FL, rich with local history and an expansive collection of artworks, Old School Square Delray should be your first stop.
Be sure to check out their Facebook page for more information, such as hours, current exhibitions, and public art classes!
To learn more about Braman Honda of Palm Beach, please visit their website!