Old School Square
The Old School Square campus includes the Cornell Art Museum, Crest Theatre, Fieldhouse (formerly known as the Vintage Gymnasium), Pavilion, and the Creative Arts School (located in the Crest Theatre, second floor studios); 51 N. Swinton Avenue (at Atlantic Avenue) in downtown Delray Beach (33444).  The phone number is 561-243-7922.
2016-17 SEASON SUBSCRIPTIONS NOW ON SALE!
EVENTS (special events, festivals, outdoor concerts)
THEATER (musicals/plays, dance/variety, Broadway cabaret, music/concerts, comedy, film, lectures/literary, JAMNASIUM)
EXHIBITS (Cornell Museum and Crest Theatre Gallery shows)
LEARNING (art, photography, performance and writing – classes/workshops/open readings)
First Thursday Site Tours at 11 a.m. & 1 p.m. For individuals & small groups; no reservations necessary. Tour begins in Cornell Art Museum
Old School Square's promise to bring artists and audiences together is reflected in many ways, including accessibility for those who may need mobility or auditory assistance.
Blog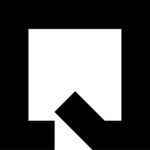 June 20, 2016

Old School Square has served for over 25 years as the gathering place for Delray Beach, and we are excited that our 2016-17 Season is filled with a host of new arts & entertainment offerings for all ages! We have activated our three performance venues like never before, and the Museum and School continue to
May 5, 2016

The Cornell Art Museum and the American Society of Marine Artists invite young artists to take advantage of two opportunities! 1 — 4th Annual YMAS (Young Marine Artists Search) National Competition – winners announced in fall 2016 2 — Cornell Art Museum YMAS Local Juried Show – in the Art Walk Gallery from August 5-31, 2016
March 11, 2016

The Cornell Art Museum is pleased to announce its 3rd Annual Extraordinary 6×6 Art Sale featuring donated artwork from around the country. Participating artists are asked to submit/donate original works of art in compliance with the 6×6 regulations (see details below). The art pieces will be a feature exhibit at the Cornell Art Museum for Delray