Old School Square
The Old School Square campus includes the Cornell Art Museum, Crest Theatre, Fieldhouse (formerly known as the Vintage Gymnasium), Pavilion, and the Creative Arts School (located in the Crest Theatre, second floor studios); 51 N. Swinton Avenue (at Atlantic Avenue) in downtown Delray Beach (33444). The phone number is 561-243-7922.
Support Old School Square through Amazon Smile!
Old School Square's promise to bring artists and audiences together is reflected in many ways, including accessibility for those who may need mobility or auditory assistance.

Blog
January 12, 2017

Direct from the legendary Birdland in New York City, it's the "on the road" version of Jim Caruso's Cast Party, a wildly popular weekly soiree since 2003. The Fieldhouse at Old School Square invites you to experience the Delray Beach version… a cool, cabaret night-out that begins with an unforgettable performance by Broadway veterans, Jim Caruso and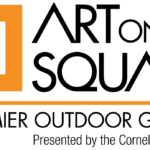 January 12, 2017

The Cornell Art Museum presents the first annual Art on the Square, a Premiere Outdoor Gallery! Located on the campus of Old School Square this art experience will feature extraordinary, original works by 100 top fine art and fine craft artists from around the country. The center grounds will be transformed into an exciting outdoor gallery, welcoming