Art on the Square
The Cornell Art Museum at Old School Square presents Art on the Square. This premiere, outdoor juried show includes extraordinary, original works in all media by fine art and fine craft artists from around the country.

SPRING 2020: FEBRUARY 8 & 9


Saturday, February 8th | 10 AM – 5 PM

Sunday, February 9th | 10 AM – 4 PM





The Cornell Art Museum front lawn and Old School Square center grounds will be transformed into an exciting outdoor gallery, welcoming art collectors and enthusiasts to meet the artists and discover something new for everyone! Enjoy live music as you stroll among the exhibiting artists booths and visit the Gourmet Cafe for delicious bites and refreshments. Visit the Cornell Art Museum's exciting contemporary exhibitions at a special $5.00 admission all weekend.

The Museum is located on the campus of Old School Square in the heart of downtown Delray Beach, a popular destination for locals and visitors alike! Stay and Play in Downtown Delray! CLICK HERE for everything you need to know!

Show Highlights for Artists:

APPLY HERE (ZAPP APPLICATIONS DUE 11/30/19)
Fall and Spring Art on the Square Fine Art Shows take place in the height of the South Florida tourist season!
Featuring over 100 top artists from around the country
Live Entertainment Saturday and Sunday afternoons
Walking/Uber proximity to 6 major hotels
Approx. 50 artist booths on the front lawn of the Cornell Art Museum with Atlantic Avenue exposure. More artist booths are located in Old School Square center grounds.
All booths are arranged in a unique quad formation so all artists have two open sides.
Extensive advertising includes Comcast Cable & digital commercials, print, e-blasts, social media and signage
Convenient Artist Move-in on FRIDAY
Convenient Parking and RV parking for artists
Complimentary Booth Sitters for artists
$1,500 in total cash prizes
Gourmet Cafe with delicious variety of bites and refreshments
Artist lunch available for pre-order purchase to be delivered to your booth both Saturday and Sunday
Attended restrooms on premises
24-hr Overnight Security on premises
On-site Museum/Show Director, Museum Staff and fabulous Museum Docent Volunteers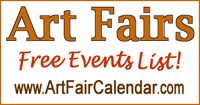 We are always seeking sponsorships and underwriting! Visit Art on the Square Sponsorships for information.
Old School Square is a 501 (c)(3) registered non-profit cultural organization. All contributions are tax deductible to the extent provided by law. (Federal Tax I.D. #65-0032803).
Old School Square, a National Historic site, has served the greater Delray Beach community through visual and performing arts and entertainment for over 25 years. This award-winning, nationally recognized center successfully combined historic preservation and the arts, igniting the 1990s renaissance of Delray Beach. As the community's gathering place for everything from free concerts, to Town Hall meetings, to festivities surrounding the 100-foot Christmas Tree and so much more, Old School Square continues to be the beating heart.
The campus welcomes over half a million people each year for programs, classes, events and rental activities and includes the Crest Theatre (c. 1925) the Cornell Art Museum (c. 1913), the Fieldhouse (c. 1925) the Pavilion (opened in 2002) and the Creative Arts School. Old School Square also serves as a venue for community, corporate, private and media events. For information on all programs and services, call 561-243-7922.
Old School Square programs are sponsored in part by the City of Delray Beach, the Delray Beach Community Redevelopment Agency, the Palm Beach County Tourist Development Council and the State of Florida through the Florida Department of State, Division of Cultural Affairs, and the Florida Council on Arts and Culture.
Map and Directions
From I-95 North or South take Atlantic Avenue exit 52. Go east one mile to Swinton Avenue. Old School Square is on the NE corner of Atlantic and Swinton Avenues.
To access the Old School Square Parking Garage, turn left (north) on Swinton Avenue and go one block to NE 1st Street. Turn right and go one block to NE 1st Avenue. Turn right. Daily parking in the garage is free; however, there is a $5 fee on Thursday, Friday and Saturday evenings from 4 pm until closing and during select special events.
Parking is also located west of Old School Square off N.E. 1 Avenue and at City Hall (one block west of Swinton) on the corner of N.W. 1 Avenue and N.W. 1 Street.