Volunteer
Old School Square is seeking friendly, upbeat, eager to learn, open personalities to engage with our audiences and support our staff. With many venues to choose from, volunteers can find the "perfect" job. Instead of counting your days, make your days count!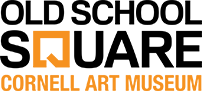 Contemporary art exhibits in a restored, 1913 school building. This volunteer opportunity is for those seeking an art infused environment, who love interacting with the public and are interested in sharing the history of our historic site. Tasks include: greeting visitors, processing sales in the Museum Store, learning the story of Old School Square's evolution and general support for the Museum staff. Engaging, smiling, happy people please apply.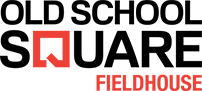 Delray's hot, new entertainment venue is our 1925 Fieldhouse! Formerly known as the Vintage Gymnasium, the Fieldhouse presents live music, visual artists, and the hugely popular Silent Disco in an underground-style club setting. If you like late night fun, then this is the ticket for you. The Fieldhouse offers interactive entertainment on select Thursday evenings from 9 to 12pm.  Volunteer responsibilities include: greeting, using the handheld scanner, cashiering and having fun!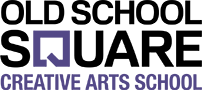 Art, photography and writing in a creative environment. If you love art or are an artist that would like to help support the staff that brings all of the art classes and workshops to our facility, this could be the job for you. Volunteers help with the Creative Art School Meet-ups, greet visitors for open house events and student/instructor art receptions. Hands-on help is sometimes needed with younger student art activities (background checks are required for anyone working with minors).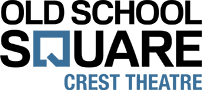 World-class arts & entertainment in an intimate, 1925 theatre. Our volunteer ushers have that extra something. We desire courteous, friendly, and sociable people. You will be trained in our specific theatre and emergency procedures. No previous ushering experience is required; however, a smile is. This volunteer position requires a uniform (blue blazer, white shirt and khaki pants.) Snowbirds will be considered on a case by case basis.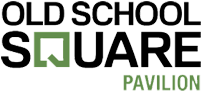 World-class outdoor arts & entertainment in an outdoor setting. Live music, ballet, family shows, festivals and Free Friday Concerts are all presented at the outdoor pavilion. Volunteers must enjoy the atmosphere and festivities associated with events presented outside. Programming has been expanded to include more music and dance performances. Volunteers scan tickets, assist with seating, provide directions, sell light concessions, work in the VIP area and more.
For additional questions, please call 561.404.1886 or better yet, come meet us in person during our Volunteer Informational Tour.
Tours begin in the Crest Theatre lobby at 1pm on the following dates:
July 13th
August 17th
September 14th