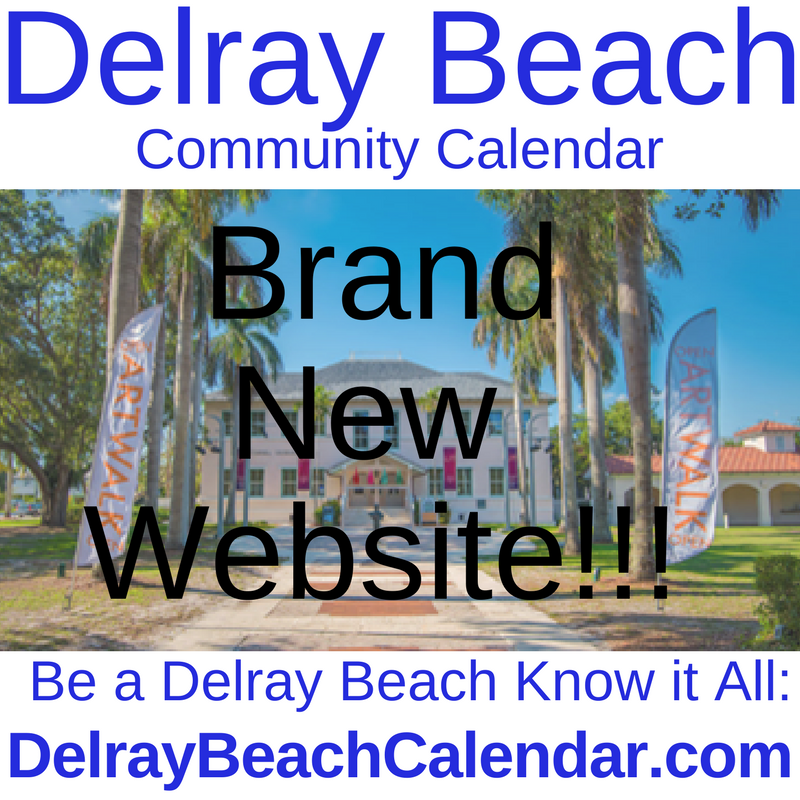 March 5, 2018 5:07 pm
Hot news from the Delray Beach Marketing Cooperative! There is now a place you can find everything you ever wanted to know about what's happening in Delray Beach on one, easy-to-navigate site!
DelrayBeachCalendar.com is the one-stop-shop for all your Delray event needs. You'll never have to miss any of the excitement that goes on throughout the year.
The new online calendar has 10 categories to choose from: Arts, Music and Entertainment; Family Fun & Youth Camps; Civic Engagement/ Government; Retail & Shopping; Business & Education; Sports & Recreation; Festivals & Celebrations; Delray Beach Nightlife; Health & Wellness; Chamber Events. They take into account the entire spectrum of things you can become involved in or attend in the town.
"This initiative involved so many organizations in Delray Beach. It was the brainchild of Old School Square's Rob Steele, brought up at a DDA Team Delray meeting, with the City paying for the website, the Chamber developing the site and the DBMC administering, promoting and running it. When you watch the promotional video that launched on March 1, you'll see just how many community organizations are involved, and will continue to post their meetings and events on this online calendar," explains Stephanie Immelman, Executive Director of the DBMC.
So whether you are looking for a club to join, a show to attend, or a heathy activity to become involved in, you can find them all in one engaging site. Now there is no excuse to not get out there and start exploring all that Delray Beach has to offer. Everyone can be a Delray Beach Know-it-all. Go to www.DelrayBeachCalendar.com, you'll never be bored again!
The calendar is open to all event producers holding events in Delray Beach. Just click "Submit and Event" to register as an organization.
About the Delray Beach Marketing Cooperative:
The Delray Beach Marketing Cooperative (DBMC) is a partnership between the City of Delray Beach, the Community Redevelopment Agency and the Greater Delray Beach Chamber of Commerce. The DBMC's mission is to attract people to the City, create a positive image and increase awareness of Delray Beach for a positive economic impact through Destination Marketing, marketing programs, special events and community collaboration.