28jul(jul 28)5:00 pm18aug(aug 18)8:00 pmIntimate Landscapes - Raymond Gehman SS Term 45:00 pm - (August 18) 8:00 pm Creative Arts School at Old School Square
Time

July 28 (Wednesday) 5:00 pm - August 18 (Wednesday) 8:00 pm
Location

Creative Arts School at Old School Square

51 North Swinton Avenue, Delray Beach, FL 33444
Event Details

Instructor: Raymond Gehman

The Intimate Landscape is not an outward, epic view of the world. It is an inward and intimate response to the landscape, focused and refined through our heart's eye, rather than the normal way our brain sees things.

You will learn to refine the way you see; from the all encompassing landscapes we all normally shoot, to smaller, more personal moments you feel as an artist. We will find these lovely, little landscapes in both natural and town environments, and the light will lead the way.

Raymond's photography for National Geographic has taken him to the world's most beautiful places, yet the more personal, artistic moments are still his favorites. For this new, ongoing class you will need a DSLR with a variety of lenses for our group location shoots. Raymond will help you with shooting technique and artistic vision all in the field. This class is only offered on-location, outdoors and socially distanced.

Class is limited to 8 students.

SPRING/SUMMER

Wednesday 5:00 pm – 8:00 pm | Term 4 | Fee: $207 4 weeks

This on-location class will be socially distanced and all participants are required to wear face coverings. Raymond will email you with the location schedule.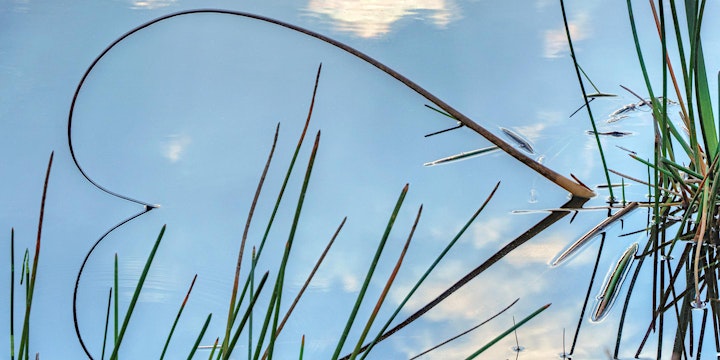 ABOUT RAYMOND
For 25 years I have worked for the National Geographic Society, traveling and photographing the world. I have been awarded three National Geographic cover photographs, and I have published numerous book covers, books, and magazine articles. I studied fine art photography at Northern Virginia Community College and earned a degree in photojournalism in 1979 from the renowned School of Journalism at the University of Missouri-Columbia. I worked as a newspaper photojournalist in Montana and at The Virginian-Pilot in Norfolk before moving to National Geographic.
From the time the National Geographic photographer came to my fourth grade career day, I wanted to be a photographer. Ever since I was given a National Geographic assignment in 1988 to shoot a book on Yellowstone Country, I knew my calling was photographing the extraordinary natural world. One of my unparalleled assignments was spending six weeks in Belize, on assignment for National Geographic, photographing a story about archeologists who were exploring ancient Mayan ruins in the rugged Maya Mountains. I documented daily Mayan life in small villages, and the natural landscape and wildlife of the coastal plain and the mountains. I trekked for two weeks through the dense jungles of the Maya Mountains and lived for a week underground in caves in search of ancient, undiscovered historic ritual sites and artifacts used by the Mayans. I have also trekked Wyoming's Bighorn Country, the Sanibel Island Gulf Coast of Florida, the Canadian Rockies, the Icelandic glaciers and icebergs, and rural China during the 50th anniversary celebration of the People's Republic. I have photographed grizzly bears, and the aftermath of hurricanes, hot pools that can boil a drifting duck, and nocturnal Apache ceremonial dancers.
My photographs have been featured in seven National Geographic Magazine articles including two cover portraits on "The Vanishing Prairie Dog" and "Eastern Wildlife: Bittersweet Success." I have also done over a dozen single-photographer National Geographic Books, including "Yellowstone to Yukon," and eight National Geographic Travelers, including "Jasper National Park." I have had exhibitions around the U.S.: The Native Spirit one-man show at the Palm Beach Photographic Centre, West Palm Beach, FL; Gardens and Flowers at the Centre; Circles of Light at the Jung Center Gallery in Houston, TX, the Dixie Art Loft in West Palm Beach, and Jonathan Dickinson State Park in Martin County, FL; and a four-person show at the Visual Arts Center in Portsmouth, VA, entitled P4|Paintings, Photographs, Pottery and Prints: New Work…Raymond Gehman