Loggia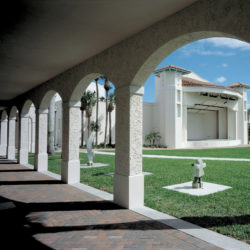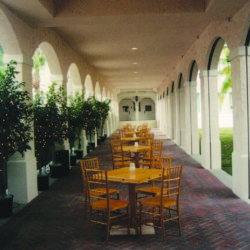 The covered, brick walkway located on the west side of the center grounds between the Crest Theatre and Cornell Museum buildings
Accommodates up to 175, seated, allowing space for a center isle
Steps and a landing at the south end (rear entrance of the Cornell Museum) provide space for wedding arbor and other décor.
Arches line both east and west sides of the loggia, creating space for lighted plant décor.
The west arches contain aluminum panels, which can be lowered.
For inquiries, please contact the Director of Center Services, pmurphy@oldschool.org or call 561.243.7922, ext. 301.