The Fieldhouse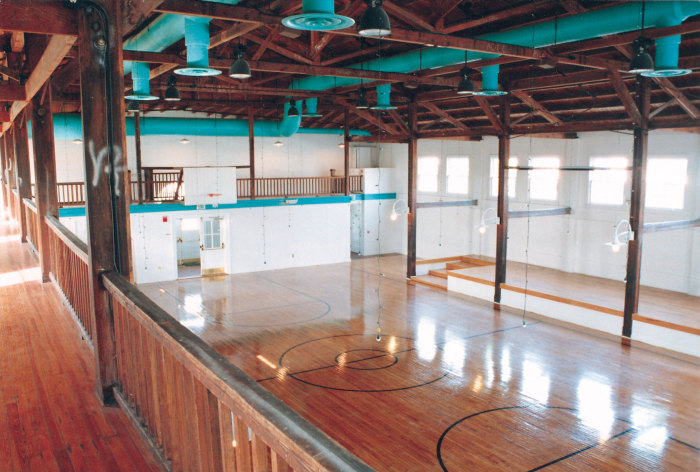 This 1926 building (formerly known as the Vintage Gymnasium) was restored to preserve the character of the original structure. Seemingly frozen in time, the heavy wood beams still bear the markings of students who dared to climb up to scrawl their names in chalk. Originally a separate building, the Fieldhouse was connected to the Crest Theatre's backstage area during restoration.
While the Fieldhouse is no longer used for sporting events, the original backboards remain in place. The loft, which held bleacher seating for the "away" teams, now provides space for seating or displays. The former locker rooms were converted to beautifully appointed restrooms. The Fieldhouse has become a popular venue for private/community events, and other creative uses.
Located adjacent to the Crest Theatre building
Used for wedding receptions, private parties, craft shows, trade shows
Maximum capacity: 225 for banquet, 300 for theatre-style
Children/youth oriented event capacity is limited to 150 (additional security personnel required)
Room is 40' x 70'
12' x 28' stage
Balcony for additional seating or displays
Adjacent food preparation/load-in area
High ceilings with rafters provide great opportunities for creative design
For inquiries, please email Events@oldschool.org or call 561.243.7922.