9jun8:00 pm- 10:00 pmThe Hunts8:00 pm - 10:00 pm
Time
(Saturday) 8:00 pm - 10:00 pm
Location
Crest Theatre
51 N. Swinton Avenue
Event Details
The Crest Theatre at Old School Square presents the indie-folk band, The Hunts. Coming from the southlands of Chesapeake, Virginia, The Hunts include seven brothers and sisters, ages 16 to 24, who've been playing music together almost their entire lives.
Twin sisters Jenni and Jessi and their five brothers Josh, Jonathan, Jordan, Justin, and Jamison all learned to sing and play violin as young children. They later taught themselves to play instruments like mandolin, piano, ukulele, banjo, and drums and started experimenting with songwriting, creating a batch of songs that reveal their sophisticated sense of melody and undeniably dreamy innocence.
Tickets: $45/$35
June 2nd – Subscription sales open; and close June 28th – must be purchased through the Box Office.
July 13th – Individual (non-subscription) ticket sales open to Old School Square Members.
July 20th – Group sales open.
August 15th – Public and internet sales open.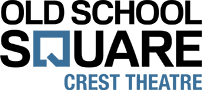 Sponsored by