25jan2:00 pm- 4:00 pmDr. James Delgado, Undersea Adventurer2:00 pm - 4:00 pm
Time
(Thursday) 2:00 pm - 4:00 pm
Location
Crest Theatre
51 N. Swinton Avenue
Event Details
The Crest Theatre at Old School Square and Robert D. Chapin Lecture Series present undersea adventurer, Dr. James Delgado.
Currently Director of Maritime Heritage, in the Office of National Marine Sanctuaries for the National Oceanic & Atmospheric Administration, Dr. Delgado oversees heritage programs and active research in the nation's waters, as well as outreach and education on America's underwater and marine heritage. His undersea explorations around the world include a deep sea submersible dive two and half miles down to RMS Titanic, the recent (2010) scientific mapping of the Titanic wreck site, the discoveries of Carpathia, the ship that rescued Titanic' s survivors, and the notorious "ghost ship" Mary Celeste, among several others.
The Robert D. Chapin Lecture Series is generously supported by the Lattner Family Foundation in memory of Forrest C. and Frances H. Lattner.
ROBERT D. CHAPIN LECTURE SERIES, at 2 pm, will celebrate its 24th season of lectures featuring some of the country's most in-demand speakers and a variety of topics. NEW SUBSCRIPTIONS ARE AVAILABLE! Please call the Box Office to subscribe to this series, 561-243-7922, ext. 1.
Tickets: $32 (balcony/non-subscription seats only); $67/$47 (limited non-subscription or Robert D. Chapin Lecture Series subscription seats; includes post-lecture meet & greet reception)
June 2nd – Subscription sales open; and close June 28th – must be purchased through the Box Office.
July 13th – Individual (non-subscription) ticket sales open to Old School Square Members.
July 20th – Group sales open.
August 15th – Public and internet sales open.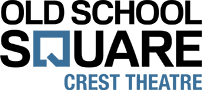 Sponsored by